Tinashe Sambiri|Unruly Zanu PF elements bashed MDC Alliance Mashonaland East Youth Assembly member, George Madziva for inserting President Chamisa's picture as his mobile phone wallpaper.
The rowdy Zanu PF mob led by a DCC youth chairperson, confronted Madziva in Murehwa and severely bashed him.
Police are reluctant to bring the culpritsto book…
Read full report below:
MDC Alliance Mash East Youth Leader Attacked By ZANU PF Thugs Over President Chamisa Wallpaper
02-05-2021
Mashonaland East MDC Alliance Youth Assembly member, George Madziva was attacked by a mob of ZANU PF thugs led by their youth District Coordinating Committee (DCC) Chairman yesterday in Murehwa.
Madziva who is Mashonaland East Youth Secretary for Local Government said he was attacked at the instigation of a ZANU PF DCC Youth Chair who confronted him for putting President Nelson Chamisa's picture as his phone wallpaper.
The notorious ZANU PF DCC Chairman then called his gang who ambushed Madziva on his way home.
Madziva sustained a badly fractured arm and bruises all his body from the vicious attack.
Among the thugs that attacked Madziva, there was one Masendeke, a known ZPCS Warden stationed at Murehwa Centre.
Madziva has since made a report at ZRP Murehwa and it is our sincere hope that the police will genuinely pursue the case.
Since the turn of the millennium, Murehwa has become one of the epicenters of politically motivated violence targeting opposition members.
In the post 2008 elections violence many lost limps, lives and property at the hands of a ZANU PF militia group, the Green Bombers.
It is for that reason as MDC Alliance Youth Assembly we are totally opposed to the re-establishment of a partisan National Youth Service recently approved by Emmerson Mnangagwa's cabinet.
It is time we deploy our own Peace Officers to protect our parents in rural areas as we head towards the 2023 watershed elections.
Defy Or Die
People'sAgenda2021
Citizens Convergence For Change
Stephen Sarkozy Chuma
MDC Alliance Youth Assembly National Spokesperson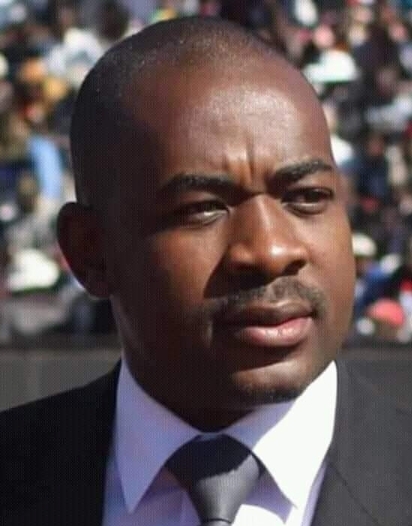 Source: Zimeye